Fun Backyard Activities and Experiments to Get Kids Outside
With 12 states, four distinct seasons, and a wide range of habitats, plants, and animals, the Midwest is a wonderful region for getting outside and discovering nature. There is so much to see and appreciate―even in your backyard or at a nearby park. Teach your children to love and protect the great outdoors.
This workbook features more than 20 simple, fun introductions to astronomy, birds, geology, and more. Plus, over a dozen activities help kids to make hypotheses, experiment, and observe. The 19 hands-on science projects―such as raising native caterpillars, making mushroom spore prints, and attracting moths with an ultraviolet light―put students in control of their own learning!
You never know what your children will uncover in their outdoor classroom. Every day is a little treasure hunt. If they keep good records and share what they find, their observations can even help scientists learn more about nature in the states of Illinois, Indiana, Iowa, Kansas, Michigan, Minnesota, Missouri, Nebraska, North Dakota, Ohio, South Dakota, and Wisconsin.
Order on Bookshop.org here.
Lessons of the Dead | Poetry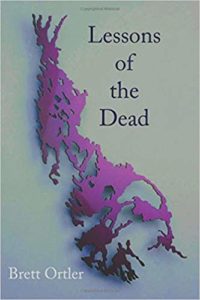 What If the Dead Could Come Back?
Each poem in the Lessons of the Dead starts with that premise, and the results are funny, imaginative, and often strange: The road back to life is long, winding and lined with truck stops and waiting rooms, but it is also chockfull of hope and humor and beauty. By definition, the cast of characters includes almost everyone: from Adam and Eve and archangels to Houdini, Rameses II, and Death himself. Along the way, readers encounter the Titanic, the Permian-Triassic Extinction, the Heroic Age of Exploration, even the ubiquitous mall maps that say You are here. Part memento mori and part the opposite—a total embrace of life itself—The Lessons of the Dead is likely different from any other poetry book you've ever read.

Order here.
Check out my videos on TikTok!
Here are my Latest Finds on iNaturalist!